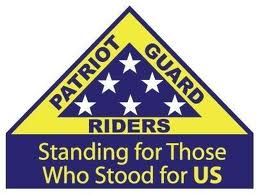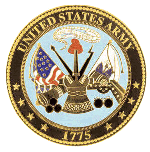 Honor Mission
Edward Specht
USA - , Vietnam Veteran

Island Park, New York - 07-16-18
ABOUT THE MISSION:
The Patriot Guard Riders have been invited to participate in the funeral services of SP4 Edward Dennis Speght.
Mr. Speight faithfully executed his duties in service to our nation from 19 January 1967 through 17 January 1969, including more than 10 months in Vietnam. His MOS: 63B20 – Wheeled Vehicle Mechanic. He then entered the Reserves until 18 January 1973.

For his service, he was awarded the National Defense Service Medal, Vietnam Service Medal, Vietnam Campaign Medal w/60 device, 1 Overseas Service Bar, Combat Infantry Badge and Marksman Badge (M-14 Rifle).
PRIMARY STAGING DETAILS: 07-16-18
Staging Time: 8:30 a.m.
CHRISTOPHER T. JORDAN FUNERAL HOME
302 Long Beach Rd
Island Park, NY 11558
Ride Captain:
Wayne Cohen
PGRWayne@gmail.com
516-729-9869
Special Instructions:
Stage at FH to greet the family arriving for 9 a.m. final viewing.
Dignified transfer for escort to 10 a.m. Mass at:
St. Mary of the Isle RC Church
315 E Walnut St. Long Beach, NY 11561
Following mass, escort to
Calverton National Cemetery,
arrival expected 12 noon.
If staging at cemetery, please arrive by 11:45 a.m.
.
Sunny, with temps reaching 90 degrees. Please dress accordingly, and hydrate, hydrate!
Flags & Water:
Flags will not be provided, please bring your own.
Large Bike Flags will be needed.
Water WILL NOT be provided, please bring your own.
Submitted by:
Wayne Cohen
PGRWayne@gmail.com