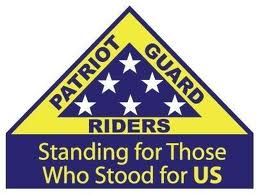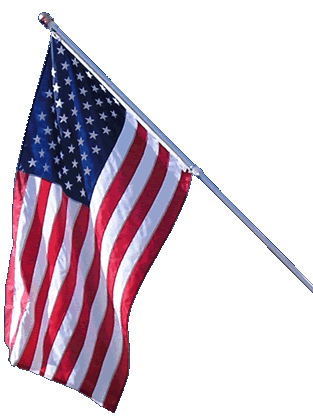 ***CORRECTED - 07/16/18 - 13:40 Hrs***
Arrival time at Stratton ANG Base corrected
to 09:45 a.m.
HOTH Mission
CAP Graduation and
Pass-In-Review Ceremony
Scotia, New York - 07-21-18

ABOUT THE MISSION:
Lt. Col. Dave Panzera of the 109th Airlift Wing and CAP Encampment Commander, has once again invited the Patriot Guard Riders to participate in the Civil Air Patrol New York Wing Encampment Graduation and Pass-in-Review Ceremony. Those that attended this event last year know what an impact we had, and how much our participation was truly appreciated. Once again, PGR motorcycles and vehicles will be afforded parking on the tarmac, and a PGR flag line will form the backdrop for the graduation and review ceremony. Photo ops with PGR members and bikes near the aircraft will follow the closing of the ceremony.
Rather than riding in and parking individually, this year we will stage off base and provide escort for a group of WWII veterans that will be transported to the ceremony. Staging detail shown below.
Lets have another great show of PGR support for the young cadets that have chosen to participate in the Civil Air Patrol and are graduating from the Encampment program.
PRIMARY STAGING DETAILS: 07-21-18
Staging Time: 09:00 a.m.
Glenville Queen Diner
4509, 210 Saratoga Rd.
(Route 50)
Scotia, NY 12302
https://goo.gl/maps/oy2t6kGb6Lr
Ride Captain:
Bill Schaaf
billschaaf@aol.com
Special Instructions:
Riders will stage in the diner parking lot. Cagers can stage at the diner as well, but will be sent on ahead to await the arrival of the escort at approximately 09:45. Upon arrival, all PGR members will enter the facility as a group.
Stratton ANG Base
1 Air National Guard Rd.
(Enter via Ronald Regan Way Gate)
Schenectady, New York - 12302
https://goo.gl/maps/URdsmHP9e4w

Riders please note: The Stratton ANG base is a Federal facility. Please ensure that you have a valid photo ID and wear a DOT approved helmet and eye protection. Please have a pair of full fingered gloves available, should they be required.
Flags & Water:
Flags will not be provided, please bring your own
If you have Large Flag Bikes, please bring them
Water WILL NOT be provided, please bring your own.
Submitted By: Ray Sestak
Position: Assistant State Captain
rayspgrny@gmail.com