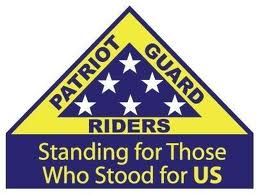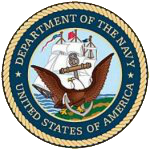 Honor Mission
Lee E. Auble
USN, 1968 - 1972, Veteran

Livonia, New York - 07-14-18
ABOUT THE MISSION:
The family of Lee E. Auble has asked that the Patriot Guard Riders participate in honoring Mr. Auble during his memorial service. Mr. Auble served in the US Navy from 1968 - 1972.

Due to the short notice, the details of Mr. Auble's service are unavailable.

You may find Mr. Auble's obituary at this link:

http://doughertyfuneralhomes.com/Obits/?p=9177
PRIMARY STAGING DETAILS: 07-14-18
Staging Time: 9:45 a.m.
United Methodist Church of Livonia
21 Summers Street
Livonia, NY
Map: https://tinyurl.com/y83279f7
Ride Captain:
Bruce Forsyth
ninemacs@aol.com
201-602-0938
Special Instructions:
Patriot Guard Riders will stand a flag line for the arrival of the family (expected at 10:00 am) and mourners.Service will start at 10:30 am and conclude at approximately 11:30 am.

Patriot Guard Riders will participate in rendering honors with the military honor guard during or immediately following the service.

The mission will end at the church as the burial is private. There will be no escort or participation at the cemetery.

The current forecast is for temperatures in the mid-80's and the potential for scattered thunder showers. Please dress for the weather.

Please do what you can to participate in this very short notice mission.
Flags & Water:
Flags will not be provided, please bring your own.
Large Bike Flags will be needed.
Water WILL NOT be provided, please bring your own.
Submitted by:
Bruce Forsyth
ninemacs@aol.com