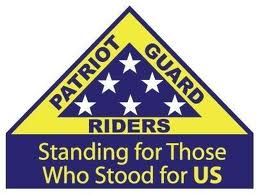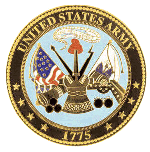 Honor Mission
John Rauh
USA - Vietnam Veteran
Calverton, New York - 07-10-18
ABOUT THE MISSION:
Patriot Guard Riders have been invited to stand in honor of John Rauh. Sgt. Rauh served in the US Army, serving overseas in Vietnam. He was awarded the Combat Infantry Badge, Vietnam Service Medal with 4 stars, Vietnam Campaign Medal with V device.

John had a VA rating of 100% permanently disabled. He passed away in the Brooklyn VA. John is married to his wife Debra and has one daughter Maxine.

The family will be having a service at Cavelton National Cemetery on July 10th 1pm.
There will be no church or funeral home services.
PRIMARY STAGING DETAILS: 07-10-18
Staging Time: 12:30 p.m.
Calverton National Cemetery
210 Princeton Boulevard
Calverton, NY 11933
Ride Captain:
Sue & Gene Frohnhoefer
frofer@aol.com
631-379-9788
Special Instructions:
We will greet Mr. Rauh and family at the entrance to the cemetery and then proceed to the assigned chapel for John's funeral service.
Flags & Water:
Flags WILL be provided
Large Bike Flags will NOT be needed.
Water WILL be provided, please bring your own.
Submitted By: Gene Frohnhoefer
Position: Ride Captain