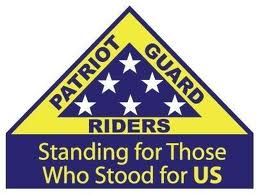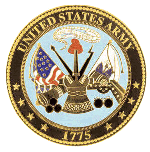 Honor Mission
Albert E. Zuber
USA - Vietnam Veteran


Tonawanda, New York - 07-06-18
ABOUT THE MISSION:
The Patriot Guard Riders have been requested to stand in Honor of the U.S. Army Service of Vietnam War Veteran Albert E. Zuber of West Seneca, who passed away on 1 July 2018 at the age of 73.
Mr. Zuber served 2 years Active Duty from 1966-1968, with an MOS of 76U20-Communications Electronics Material Supply Specialist. He served 12 months duty in Vietnam and was Honorably Discharged on 14 August 1968 with the rank of Specialist-5 (E-5). SP5 Zuber earned the National Defense Service Medal; Vietnam Service Medal w/3 Bronze Service Stars; Vietnam Campaign Medal; Expert Rifle Badge.
Obituary: https://www.amigone.com/obituary/Albert-E.-Al-Zuber/West-Seneca-New-York/1804004
PRIMARY STAGING DETAILS: 07-06-18
Staging Time: 10:00 a.m.
Amigone Funeral Home-Tonawanda Chapel
2600 Sheridan Drive (Corner of Parker Blvd.)
Tonawanda, NY 14150
Map: http://mapq.st/2sIOIWS
Ride Captain:
George Brown
mar10387@netzero.net
Special Instructions:
Flag Line for arrival of family and friends.
Funeral Service at the FH at 11:00 AM.
Followed by Dignified Escort to Mt. Olivet Cemetery, 4000 Elmwood Ave., Buffalo for Interment with Military Honors.
Please arrive with a clean 3x5 American Flag or US Army flag, dress for the weather, and ensure your large flags are properly placed and securely attached.
Thank you for your time and effort in helping to Honor the Vietnam War Service of Albert E. Zuber, and to support his loving family.
Flags & Water:
Flags will not be provided, please bring your own.
Large Bike Flags will be needed.
Water WILL NOT be provided, please bring your own.
Submitted by:
Don Higgins, SRC, R-1
gladiator6988@hotmail.com