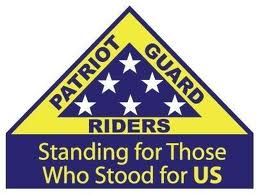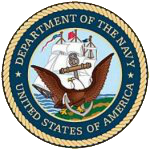 Honor Mission
Richard A. DeNise
USN, Cold War Era
Honeoye, New York - 07-06-18
ABOUT THE MISSION:
The family of Richard A. DeNise has requested the presence of the Patriot Guard Riders for his interment ceremonies with full military Honors. Mr. DeNise was a U.S. Navy Veterans with a special opertions unit during the Cold War Era (1958-1961). He passed away this past March.
Obituary: http://obits.democratandchronicle.com/obituaries/democratandchronicle/obituary.aspx?n=richard-a-denise-dick&pid=188464687&fhid=27496
PRIMARY STAGING DETAILS: 07-06-18
Staging Time: 10:15 a.m.
Lakeview Cemeter
West Lake Rd (cty rd 36)
Honeoye NY 14471
Map: https://www.google.com/maps/place/Lakeview+Cemetery,+Honeoye,+NY+14471/@42.7848234,-77.521181,17z/data=!3m1!4b1!4m5!3m4!1s0x89d115743339f8eb:0x37d8dd5c6038d753!8m2!3d42.7848947!4d-77.5191249
Ride Captain:
Dave Nichols
davidmnichols@yahoo.com
585-269-1086
Special Instructions:
The Patriot Guard Riders will be proud to stand in honor of Mr. DeNise. Further instructions to PGR Members will be given at the mission staging.
Flags & Water:
Flags will not be provided.
Large Bike Flags will NOT be needed.
Water WILL NOT be provided, please bring your own.
Submitted By: Dave Nichols
Position: Ride Captain