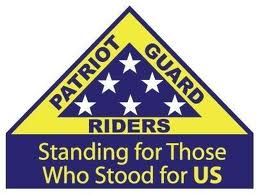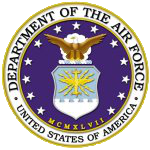 Honor Mission
Donald R. Russell
USAF - Vietnam Veteran

Hamburg, New York - 07-05-18
ABOUT THE MISSION:
The Patriot Guard Riders have been requested to stand in Honor of the Military Service of Donald Russell of Lake View, who passed away on 11 September 2017. Mr. Russell served almost 4 years Active Duty in the US Air Force from 1966-1970, including 11 months in Vietnam. His Air Force Specialty was 70250-Administration Specialist and he was attached to the 8th Aerial Port Squadron, Tan Son Nhut AB, South Vietnam. Mr. Russell was Honorably Discharged on 5 July 1970 with the rank of Sergeant (E-4) and he earned the Air Force Good Conduct Medal, National Defense Service Medal, Vietnam Service Medal, and the Vietnam Campaign Medal.
Obituary: https://lakesidefuneralhome.com/tribute/details/1072/Donald-Russell/obituary.html#tribute-start
PRIMARY STAGING DETAILS: 07-05-18
Staging Time: 10:00 a.m.
Lakeside Cemetery Mausoleum
4973 Rogers Rd.
Hamburg, NY 14075
Map: http://mapq.st/2KuCAmF
Ride Captain:
Don Becker
dbecker97545@roadrunner.com
Special Instructions:
Flag Line for arrival of family and friends.
Graveside Service at 11:00 AM.
PGR has been requested to act as Pallbearers.
Please arrive with a clean 3x5 American Flag or US Air Force flag, and dress for the weather.
Understanding that this is a Holiday week, please consider giving a little time for this short Mission in Honor of the Military Service of Donald Russell and to support his loving family.
Flags & Water:
Flags will not be provided, please bring your own.
Large Bike Flags will be needed.
Water WILL NOT be provided, please bring your own.
Submitted by:
Don Higgins, SRC, R-1
gladiator6988@hotmail.com