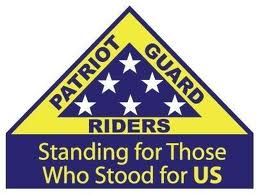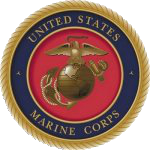 Honor Mission
James MacKenzie Fraser
U.S. Marine Corps., WW II
Hudson Falls, New York - 07-07-18
ABOUT THE MISSION:
We have been invited to stand in honor of James MacKenzie Fraser at his internment ceremony.
Jim graduated in 1944 and joined the US Marines during World War II. after returning from war Jim went to college and graduated from Clarkson College of Technology in 1950 through the GI Bill. He was the son of immigrant parents and was proud of his Scottish ancestry. Jim worked for 40 plus years as a civil engineer in the construction industry, and then during retirement as the assistant produce manager for cleverdale store on Lake George. Jim converted a summer home into a year-round home in Echo Bay where he and his wife lived for over 20 years. In addition to entertaining many folks in Lake George Jim and Claire enjoyed visiting with their families and traveling around the country and made three trips to Scotland.
PRIMARY STAGING DETAILS: 07-07-18
Staging Time: 8:15 a.m.
Union cemetery
8 Schuyler St.
Fort Edward NY
Map: https://www.google.com/maps/place/Union+Cemetery,+Fort+Edward,+NY+12828/@43.2870001,-73.5892723,15z/data=!3m1!4b1!4m5!3m4!1s0x89dfd1665a05c989:0xd2e3f5f598091179!8m2!3d43.2871442!4d-73.5807606
Ride Captain:
Dan Nolin
dan1nolin@yahoo.com
518-361-6410
Special Instructions:
Flag line instructions will be given at the cemetery.
Flags & Water:
Flags will not be provided.
Large Bike Flags will NOT be needed.
Water WILL NOT be provided, please bring your own.
Submitted By: "Big Dan" Nolin
Position: Senior Ride Captain, R-4