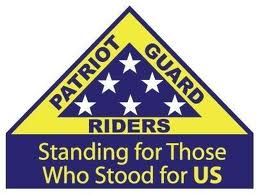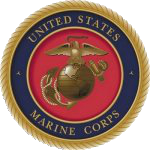 Honor Mission
Conrad J. Wohltmann
USMC, Cold War Era
Bethpage, New York - 07-02-18
ABOUT THE MISSION:
The family of Conrad J Wohltmann has invited the Patriot Guard Riders to participate in his funeral services on 2 July 2018.

Private Wohltmann honorably executed his duties in service to our Nation from 17 November 1959 through 15 November 1963, before serving another two years in the Reserves. He quit high school and enlisted one day after his 17th birthday, and earned his GED while serving.

He was a Radio Telegraph Operator, and earned the Good Conduct Medal.
Obituary: https://chapeyfamily.com/tribute/details/1568/Conrad-Wohltmann/obituary.html#content-start
PRIMARY STAGING DETAILS: 07-02-18
Staging Time: 10:345a.m.
Chapey Family Funeral Home
20 Hicksville Rd
Bethpage NY 11714
Ride Captain:
Rich "Chief" Schiraldi
sandw80@optonline.net
516-813-8025
Special Instructions:
Funeral service at Chapey begins at 11AM. Escort should leave between 11:30 and 11:45AM, first passing the house in North Valley Stream before proceeding to All Faiths Cemetery in Middle Village, Queens.
PLEASE DRESS APPROPRIATELY FOR THE HEAT!!
Weather forecasted to be in the 90s, hazy, hot, and humid, with a "real feel" over 100 degrees.
HYDRATE, HYDRATE, HYDRATE!!
Flags & Water:
Flags will not be provided
Large Bike Flags will be appreciated.
Water WILL NOT be provided, please bring your own.
Submitted By: Wayne Cohen
Position: Senior Ride Captain, R-8