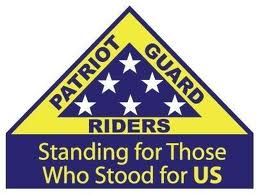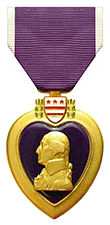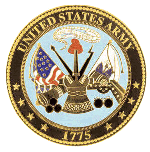 Honor Mission
Frank L. Garguiolo
USA - WWII Veteran, POW
Amherst / Buffalo, New York - 06-30-18
ABOUT THE MISSION:
The Patriot Guard Riders have been requested to participate in Honoring another WWII Hero. Frank L. Garguiolo of Buffalo passed away on 20 June 2018 at the age of 94.
Mr. Garguiolo served in the US Army from April, 1943 to October, 1945, including 21 months in the European Theater of Operations. His MOS was 776-Radio Operator, but he was also trained as an anti-aircraft specialist and he served with the 15th Infantry Regiment, 3rd Infantry Division, one of the most decorated units in WWII. Unfortunately, the success of this Division came at a high cost of many killed, wounded and missing in action. Mr. Garguiolo fought in many fierce battles in multiple campaigns, was wounded in combat twice and was a sole survivor when the rest of his squad was killed in a battle in St. Die, France. Wounded in that battle, Mr. Garguiolo was captured, and held as a German POW for 6 months under horrendous conditions at Moosburg prison, including forced labor. In May, 1945 he and fellow POWs were liberated by his own 3rd Infantry Division. For the rest of his long life, Mr. Garguiolo suffered mentally and physically from everything he experienced while serving our Nation. Honorably Discharged on 14 October 1945 with the rank of Corporal, Mr. Garguiolo earned the following: Bronze Star Medal; Purple Heart Medal w/Oak Leaf Cluster; POW Medal; Army Good Conduct Medal; Presidential Unit Citation; European-African-Middle Eastern Campaign Medal w/3 Bronze Service Stars, 1 Silver Service Star & Bronze Arrowhead; Combat Infantryman Badge; WWII Victory Medal; French Bourragere; WWII Honorable Service Pin.
You are urged to go to this link to read the full 2017 story about Corporal Garguiolo's amazing Service to our Nation.
https://higgins.house.gov/media-center/press-releases/congressman-higgins-recognizes-former-pow-corporal-frank-louis-garguiolo
Obituary: http://thedietrichfuneralhome.com/
PRIMARY STAGING DETAILS: 06-30-18
Staging Time: 7:00 a.m.
Dietrich Funeral Home
2480 Kensington Avenue
Amherst, N.Y 14226
Map: http://mapq.st/2FOwYQK
Ride Captain:
George Brown
mar10387@netzero.net
Special Instructions:
Flag Line for arrival of family.
Prayer Service at the FH at 8:00 AM.
Followed by Dignified Escort to St. Katharine Drexel Church, 118 Schiller Street, Buffalo.
Mass of Christian Burial at 9:30 AM.
Followed by Dignified Escort to Holy Sepulchre Cemetery, 3063 Harlem Road, Cheektowaga for Entombment with Military Honors.
Please arrive on time with a clean 3x5 American Flag or US Army flag, dress for the weather, and ensure your large flags are properly placed and securely attached.
Please do whatever you're able to help Honor the extraordinary WWII Service of Frank L. Garguiolo, and to support his very loving and proud family.
Flags & Water:
Flags will not be provided, please bring your own.
Large Bike Flags will be needed.
Water WILL NOT be provided, please bring your own.
Submitted by:
Don Higgins, SRC, R-1
gladiator6988@hotmail.com