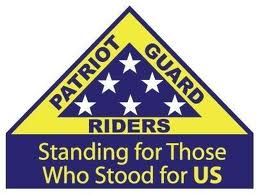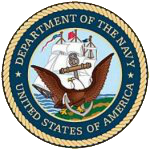 Honor Mission
Edward T. Cavanagh
USN - WWII Veteran
Albany, New York - 06-29-18
ABOUT THE MISSION:
The Patriot Guard Riders have been invited to attend the military honors funeral services of S1C Edward T. Cavanagh, having passed on June 26, 2018.
Edward joined the US Navy when he was 17 years old and served during WWII on the USS Caperton (DD-650), a Fletcher-class destroyer. His tour of duty took him to the Philippines, Okinawa and Japan.
After the War Edward attended and graduated from Sienna College with a degree in English and Journalism.
A devout family man, Edward loved to take part in activities with his family. He loved to read and watch old movies. Edward also joined the National Guard and was proud of his patriotism.
The Patriot Guard Riders are proud and honored to provide S1C Edward T. Cavanagh with Dignity, Honor and Respect for all to see!
Edward's obituary can be seen on mcveighfuneralhome.com when it gets posted. Another member of the Greatest Generation leaves us - it is only fitting that we honor his service, his memory and his family!
PRIMARY STAGING DETAILS: 06-29-18
Staging Time: 7:45 a.m.
McVeigh Funeral Home
208 N. Allen Street
Albany, NY
Ride Captain:
Ed Czuchrey
edwtc1@aol.com
518-424-5517
Special Instructions:
Stage at 7:45 for Flag line during arrival at 8:00 of family and friends at McVeigh Funeral Home on 208 N. Allen Street, Albany, NY.
Provide dignified transfer.
KSU 8:40 - Depart funeral home NLT.
Arrive All Saints Catholic Church, 16 Homestead St for 9:00 Mass.
KSU at 10:00 for escort to St Agnes Cemetery in Menands, NY.
Stand flag line and provide honors.
Flags & Water:
Flags will not be provided, please bring your own.
Large Bike Flags will be needed.
Water WILL NOT be provided, please bring your own.
Submitted by:
Ed Czuchrey
edwtc1@aol.com