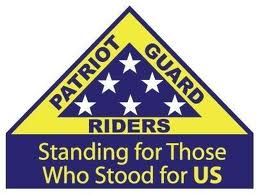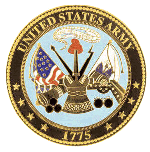 Honor Mission
Lawrence L. Walgate, Sr.
USA - , War War Era
Buffalo, New York - 06-30-18
ABOUT THE MISSION:
The Patriot Guard Riders have been requested to stand in Honor of the U.S. Army Service of Lawrence L. Walgate, Sr. of Depew, who passed away on 14 June 2018. Mr. Walgate served Active Duty from 1955-1957, including 15 months with Battery C, 48th Field Artillery Battalion, Army Forces Far East in Korea. Mr. Walgate's MOS was 145.10-Artillery Survey Specialist, and he was Honorably Discharged on 29 April 1957.
Obituary: http://kolanofuneralhome.com/book-of-memories/3534512/Walgate-Lawrence/obituary.php
PRIMARY STAGING DETAILS: 06-30-18
Staging Time: 9:00 a.m.
Kolano Funeral Home
396 Amherst Street
Buffalo, N.Y. 14207
Map: http://mapq.st/2ly5DH1
Ride Captain:
John Ben
jjb1946@aol.com
Special Instructions:
Flag Line for arrival of family.
Visitation from 10:00 - 1:00 PM.
Funeral Service at the FH at 1:00 P.M., including Military Honors.
No Cemetery, No Escort.
Please arrive with a clean 3x5 American Flag or US Army flag, and dress for the weather.
Please consider contributing whatever time you're able to help Honor the US Army Service of Lawrence L. Walgate, Sr., and to support his loving family.
Flags & Water:
Flags will not be provided (Edit as necessary)
Large Bike Flags will NOT be needed.
Water WILL NOT be provided, please bring your own.
Submitted By: Don Higgins
Position: SRC, R-1