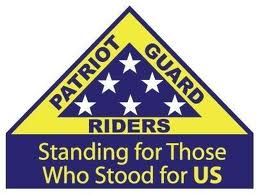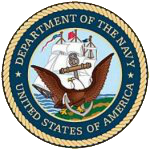 Honor Mission
George A. Gruber
USN - WWII, Veteran

Williamsville, New York - 06-27-18
ABOUT THE MISSION:
The Patriot Guard Riders have been requested to stand in Honor of the WWII U.S. Naval Service of George A. Gruber of Amherst, who passed away on 23 June 2018. Mr. Gruber served from 1944-1946. Following training at Sampson, NY and Newport, RI, Mr. Gruber served as a Machinist's Mate aboard the cruiser USS Oklahoma (CL-91) in the Pacific Theater of Operations. MM3 Gruber was Honorably Discharged on 12 March 1946 with the rank of Petty Officer 3rd Class (PO3) (E-4) and earned: American Campaign Medal; Asiatic-Pacific Campaign Medal; WWII Victory Medal.
Obituary: https://www.dignitymemorial.com/obituaries/williamsville-ny/george-gruber-7894052
PRIMARY STAGING DETAILS: 06-27-18
Staging Time: 10:00 a.m.
Perna, Dengler, Roberts Funeral Home
1671 Maple Road
Williamsville, NY 14221
Map: http://mapq.st/2sFLTW4
Ride Captain:
Joe Joyce
jjoyce82abn55@yahoo.com
Special Instructions:
Flag Line for arrival of family and friends.
Funeral Service at the FH at 11:00 A.M.
Followed by Dignified Escort to Arcacia Park Cemetery, 4215 Tonawanda Creek Rd.,
North Tonawanda for Interment with Military Honors.
Please arrive with a clean 3x5 American Flag or US Navy flag, dress for the weather, and ensure your large flags are properly placed and securely attached.
Thank you for your efforts to help Honor the WWII Naval Service of George A. Gruber and to support his loving family.
Flags & Water:
Flags will not be provided, please bring your own.
Large Bike Flags will be needed.
Water WILL NOT be provided, please bring your own.
Submitted by:
Don Higgins, SRC, R-1
gladiator6988@hotmail.com