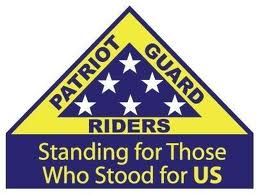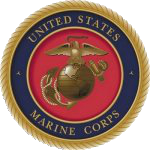 Honor Mission
Stanley J. Kasper
USMC - WWII, Korea Era
Amherst, New York - 06-23-18
ABOUT THE MISSION:
The Patriot Guard Riders have been requested to stand in Honor of the extensive Military Service of Stanley J. Kasper, who passed away on 11 June 2018.
Mr. Kasper had a long career in the field of Aviation Mechanics. He served in the U.S. Marine Corps during WW-II from 1943-1947, including duty in the Pacific Theater of Operations as a mechanic, check crew leader and crew chief on numerous missions. Mr. Kasper was Honorably Discharged on 17 February 1947 with the rank of Staff Sergeant, then served in the Active Marine Reserve from 1949-1952 as an Aircraft Mechanic at the Marine Air Detachment in Niagara Falls.
Mr. Kasper then served in the Active U.S. Air Force Reserves at the Air Force Base in Niagara Falls from 1954-1961, and again from 1971-1973, in the positions of mechanic, mechanic leader, and aircraft inspector, and attained the rank of Master Sergeant.
For his Marine Corps WW-II and Korea War Era Service, Mr. Kasper earned: USMC Good Conduct Medal; American Campaign Medal; Asiatic-Pacific Campaign Medal; WW-II Victory Medal; National Defense Service Medal; Overseas Service Medal; Guard-Reserves Service Medal; USMC & USAF Service Medals.
PRIMARY STAGING DETAILS: 06-23-18
Staging Time: 8:30 a.m.
St. Pius X Church
1700 North French Road
Amherst, NY 14068
(Between Landing Drive and I-990)
Ride Captain:
Wayne Siminski
wayjo699@aol.com
Special Instructions:
Flag Line for arrival of family & friends.
Memorial Mass at 10:00 AM, followed by Military Honors at the church.
No Cemetery, no escort.
Please arrive on time with a clean 3x5 American Flag, USMC flag or USAF flag, and dress for the weather.
Please do whatever you're able to help Honor the extensive Military Service to our Nation of Stanley J. Kasper, and to support his very proud and loving family.
Flags & Water:
Flags will not be provided (Edit as necessary)
Large Bike Flags will NOT be needed.
Water WILL NOT be provided, please bring your own.
Submitted By: Don Higgins
Position: SRC, R-1