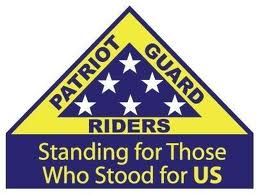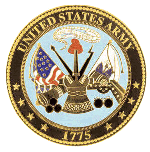 Honor Mission
General Albert B. Capuano (Ret.)
USA/USAR
WWII and Korean War Veteran
Troy, New York - 06-19-18
ABOUT THE MISSION:
The family of retired General Albert Bernard Capuano has requested Patriot Guard Rider participation in his military honors funeral services. General Capuano, 93, passed on Saturday, June 16, 2018.

At the age of 17, Albert enlisted in the US Army to serve in World War II. He landed in Normandy six days after the initial invasion. He served with a truck company throughout Germany. After the war in 1948, he entered Officer's Candidate School at Ft. Riley, KS. He served as a First Lieutenant in Korea and later became a Captain before joining the Army Reserves. He retired after 47 years of military service as a General in the NYS Army Reserves. His uniform was donated to the NYS Military Museum in Saratoga Springs and he was honored with a Certificate of Excellence by Ulster County Executive Michael P. Hein on June 14, 2018

Albert was employed by the Watervliet Arsenal and later by the Veterans Administration in Albany from 1973-80 before retiring.

Portions of the above narrative are contained in General Capuano's obituary, viewable online at the Parker Brother website:
http://www.parkerbrosmemorial.com/book-of-memories/3536519/Capuano-Albert/obituary.php

The Patriot Guard Riders are proud to have the opportunity to render dignity, honor and respect for the life and service of General Albert Bernard Capuano, United States Army veteran and "Greatest Generation" hero.
PRIMARY STAGING DETAILS: 06-19-18
Staging Time: 11:00 a.m.
Doran Funeral Home
9 South Lake Avenue
Troy, NY 12180
Ride Captain:
Paul Orzolek
porzolek@yahoo.com
Special Instructions:
Staging at the funeral home for the arrival of family and guests. Visitation hours are 11:30 a.m. - 1:00 p.m.,followed by a funeral service.

Interment with military honors will follow;

St. Mary's Cemetery
79 Brunswick Rd.
Troy, NY 12180
http://mapq.st/2jcfSCe

Forecast for Tuesday is clear and in the 80's. Please ensure that you stay hydrated and out of the sun as much as possible.
Flags & Water:
Flags will not be provided
Large Bike Flags will be needed.
Water WILL NOT be provided, please bring your own.
Submitted By: Ray Sestak
Position: Assistant State Captain
rayspgrny@gmail.com