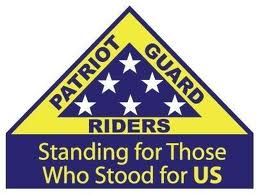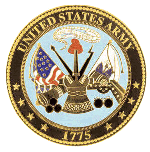 Honor Mission
LTC John W. Penree
US Army - Active Duty
Cooperstown, New York - 06-21-2018
ABOUT THE MISSION:
The family of LTC John W. Penree has requested Patriot Guard Rider participation in his military honors funeral services.

LTC Penree, 61, served in the United States Army and the New York Army National Guard for 43 years. Enlisting in the Army in 1974, he switched to the New York Army National Guard in 1981. He received his commission as an ordnance officer in 1984, and moved to active duty once again, in 1999. His seven combat deployments include Bosnia in 2000 and 2004; Afghanistan in 2002, 2010 and 2012 and Iraq from 2006 to 2006. Among his many military awards were the Bronze Star, the Defense Meritorious Service Medal, the Meritorious Service Medal and the Joint Service Commendation Medal.

The Patriot Guard Riders are proud to have the opportunity to stand and render dignity, honor and respect for the life and service of LTC John W. Penree.
PRIMARY STAGING DETAILS: 06-21-18
Staging Time: 10:45 a.m.
Tillapaugh Funeral Services
28 Pioneer St.
Cooperstown, NY 13326
https://goo.gl/maps/khdkjYxDZbM2

Ride Captain:
Ray Sestak
rayspgrny@gmail.com
Special Instructions:
Staging at the funeral home with flag line for dignified transfer, followed by escort to the cemetery for 12:00 p.m.interment services:

Hartwick Cemetery
4773 NY 28
Cooperstown, NY 13326
https://goo.gl/maps/DQjg48e4WgQ2
Flags & Water:
Flags will not be provided
Large Bike Flags will be needed.
Water WILL NOT be provided, please bring your own.
Submitted By: Ray Sestak
Position: Assistant State Captain
rayspgrny@gmail.com