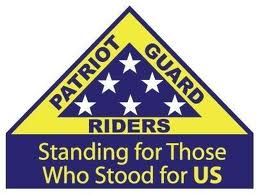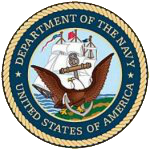 Honor Mission
Vincent J. Pacella, Veteran
United States Navy - WWII
Albany, New York - 06 - 13 - 18

---
ABOUT THE MISSION:
The family of Mr. Vincent John Pacella has requested Patriot Guard Rider participation in his military honors services. Vincent, 92, passed on Saturday, June 9, 2018.

Little is known about Mr. Pacella's life and military service, other than he enlisted in the United States Navy on 28 August, 1943, and was honorably discharged on 4 June 1945.

The Patriot Guard Riders will stand proudly, rendering dignity, honor and respect for the life and service of Mr. Vincent John Pacella, US Navy, WWII "Greatest Generation" Hero.
PRIMARY STAGING DETAILS:
MM-DD-YY
Staging Time: 10:00 a.m.

Blessed Sacrament Church
607 Central Avenue
Albany, NY 12206
Ride Captain:
Special Instructions:
Staging at the church for the arrival of the funeral cortege. Mass of Christian Burial scheduled for 10:30 a.m.,
followed by escort and interment with military honors at Our Lady of Angels Cemetery,
1389 Central Avenue, Albany, NY
.
Flags & Water:
Flags will/will not be provided
If you have large bike flags, please bring them.
Water WILL NOT be provided, please bring your own.
Submitted By: Ray Sestak
Position: Title: Assistant State Captain