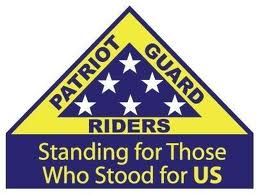 HOTH MISSION
ANNUAL POW/MIA RECOGNITION CEREMONY
LAKE GEORGE, NY - 3 June 2018
ABOUT THE MISSION:
The Warren County American Legion has invited the Patriot Guard Riders to participate in their Annual POW/MIA Recognition Ceremony atop Prospect Mountain in Lake George.
STAGING DETAILS:
Time: 12:00 Noon
Location: Just Past Toll Booth
Prospect Mountain Veterans Memorial Highway
Lake George, NY 12846
RIDE CAPTAIN:
"Big Dan" Nolin
SPECIAL INSTRUCTIONS:
KSU at 12: 30 P.M. for a ride up to the parking area near the summit of the mountain and present a flag line for the 1:00 P.M. Ceremony. The mountain is open free of charge again this year.
This is the 49th Annual POW/MIA Recognition Ceremony. This year's guest speaker is General Love and Mackenzie Washington.
The rain location for the event is the American Legion Post: 3923 NY-9L, Lake George, NY 12845
We pray for favorable weather conditions so the ceremony can be held at the mountain top.
Submitted By: "Big Dan" Nolin
Position: SCR, R-4