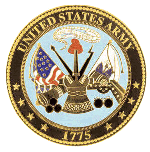 Honor Mission
PV2 Eric J. Merwin , Active Duty
US Army
Davenport, New York -

05-25-18
---
ABOUT THE MISSION:
The family of PV2 Eric James Merwin has invited the patriot Guard Riders to participate in his military honors funeral services. Eric, 20, died suddenly on May 13, 2018 as a result of a motorcycle accident in El Paso, Texas.
Born January 28, 1998 in Oneonta, Eric attended the Northern Catskill Occupational Center in Grand Gorge, and was a 2016 graduate of Charlotte Valley Central School. He was an active duty Private in the U. S. Army, assigned to the 2-13 Calvary Battalion, 3rd Armored Brigade Combat Team at Fort Bliss, Texas, where he worked as a wheeled vehicle mechanic.
The Patriot Guard Riders are proud to have the opportunity to stand for and render dignity, honor and respect for the life and service of PV2 Eric James Merwin.
PRIMARY STAGING DETAILS:
05-25-18
Ride Captain:
Special Instructions:
Staging with flag line for the arrival of family and guests. Visitation hours are from 10:00 AM to 1:00 PM, followed by a memorial service. At the conclusion of services, riders will escort to the cemetery for interment with full military honors:
Stamford Cemetery
2 Mountain Ave.
Stamford, NY 12167
https://goo.gl/maps/5sebq4RpYco
Flags & Water:
No, flags will not be provided
If you have large bike flags, please bring them.
Water WILL NOT be provided, please bring your own.
---
Submitted By: Ray Sestak
Position: Assistant State Captain