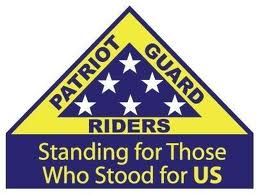 HOTH Mission
Twin Tiers Honor Flight #7 Welcome Home

Johnson City, New York - 12 May 2018

---

ABOUT THE MISSION:
Twin Tiers Honor Flight will be returning from a long day in Washington DC and Arlington with 62 of our most precious Veterans; 8 WWII, 11 Korean War and the remainder Vietnam Veterans.

PRIMARY STAGING DETAILS: 12 May 2018
Primary Staging Time: 7:30 P.M.
Greater Binghamton Regional Airport
Hangar 1 (directly across from Long Term Parking)
2534 Airport Rd.
Johnson City, New York -

Ride Captain:

Special Instructions:
Our plane will be returning at approximately 8:00 pm. I will be the first one off the plane to help our volunteers with final debarkation process and getting the PGR flag line set up. After that is done, I will transition from Twin Tiers HF Board Member to PGR Ride Captain to render Honors to our Veteran's as they are announced and escorted into the Hangar. Last Honor Flight Welcome Home we had over 1500 screaming revelers welcoming our Vets home, so be prepared for a tremendous time. Please park in the Long Term Parking Lot, there will be no charge for parking. There will be volunteers in the lot to direct you to the correct hangar.

Flags & Water:
Flags Will NOT Be Provided, Please Bring Your Own.
Large Bike Flags will NOT be needed.
Water WILL NOT be provided, please bring your own.
Submitted by:
Kent Tryon
kltryon59@gmail.com