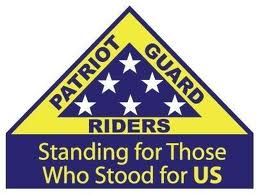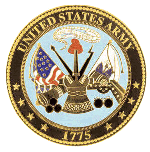 Pennsylvania PGR has requested the participation of New York and Ohio Patriot Guard Rider members in the military honors funeral services of SPC John D. Cook, an active duty US Army soldier. Attendance is on your own, reporting to the Ride Captain shown within the mission posting below. Please support the family of this soldier if you are able.


Honor Mission
SPC John D. Cook, Active Duty, VeteranUSA
Girard, Pennsylvania - 30 Apr 2018

---

ABOUT THE MISSION:

The Patriot Guard Riders have been invited by the family of Active Duty SPC John D Cook US Army to Stand In Silent Honor then Escort for his Interment.

SPC John Cook enlisted in the U.S. Army and received his jump wings at Fort Benning, Ga., serving with 1st Battalion, 507th Parachute Infantry Regiment, Alpha Company. Recently, he was selected to pursue Army Special Forces-Psychological Operations at Fort Bragg, N.C.

SPC John Cook served our country with Honor and now its our turn to Stand & Honor him.

PRIMARY STAGING DETAILS: 30 Apr 2018
Primary Staging Time: 12:00 P.M.

Ride Captain:

Special Instructions:
Briefing​: 12:15 PM
Flag Line: 12:30 PM
KSU:12:45 PM
Hope Cemetery
10217 Meadville St,Cranesville,PA 16410
https://g.co/kgs/nYH2NV
Graveside Service & Interment upon arrival of the cemetery.
Members can attend all of a Mission or any part of the Mission. PGR sets no time for a member to Stand a Mission. We Thank you for whatever time you give us, and the families of our Heroes appreciate your time.
Please Watch The Weather, Dress Accordingly & Hydrate.

Flags & Water:
Flags Will NOT Be Provided, Please Bring Your Own.
Large Bike Flags will NOT be needed.
Water WILL NOT be provided, please bring your own.




Submitted By: Ray Sestak
Position: Assistant State Captain