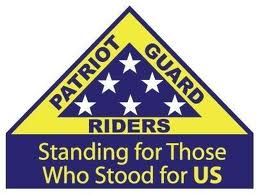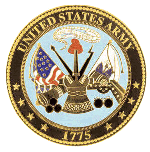 HOTH Mission
Gold Star Family Home Reveal Event



Cheektowaga, New York - 28 Apr 2018

---

ABOUT THE MISSION:
The Patriot Guard Riders have been invited to participate in a very special event. Citizens Bank and Military Warriors Support Foundation have renovated a house and will be presenting this mortgage-free home to the Gold Star Family of U.S. Army Sgt. Christopher Pusateri, who was KIA in Iraq on 16 February 2005. Sgt. Pusateri grew up in Corning, and was serving his second tour at the time of his death. Sgt. Pusateri was awarded the Purple Heart Medal, Bronze Star Medal, Army Good Conduct Medal, and Army Commendation Medal.

PRIMARY STAGING DETAILS: 28 Apr 2018
Primary Staging Time: 11:00 A.M.
Hilton Garden Hotel
4201 Genesee Street
(Across from the BN International Airport)
Cheektowaga, New York - 14225

Ride Captain:

Special Instructions:
PGR will provide an escort of the Gold Star Family to their new home in Cheektowaga, a distance of approx. 3 miles. Law enforcement escort will be provided. We will provide a flag Line for a brief ribbon-cutting at the home at 12:00 Noon, then members are invited to stay for an informal luncheon. It is expected that this event will have 250-300 attendees.

The actual PGR escort will be motorcycles-only. From the staging site, members in cages will go ahead to the home to provide a flag line for arrival of the family.
Please be prepared with a clean 3x5 American flag or US Army flag, dress for the weather, and ensure your large flags are securely attached.
Thank you for your time and efforts to help make this a special day for the Gold Star Family of Sgt. Christopher Pusateri.

Flags & Water:
Flags Will NOT Be Provided, Please Bring Your Own.
If you have large bike flags, please bring them.
Water WILL NOT be provided, please bring your own.
Submitted by:
Don Higgins, SRC, R-1
gladiator6988@hotmail.com