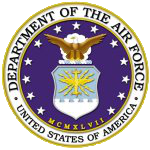 Honor Mission
Stephen M. Frankson, Veteran
USAF

Russell, Pennsylvania - 23 Apr 2018

---

ABOUT THE MISSION:

The Patriot Guard Riders have been requested to stand in Honor of the US Air Force Service of Stephen M. Frankson of Jamestown, who passed away on April 19, 2018. Mr. Frankson served almost 4 years Active Duty from 1970-1974, including 19 months overseas. His Air Force Specialty Code was 70250-Administration Specialist, and he was Honorably Discharged with the rank of Sergeant (E-4.) SGT Frankson was awarded the National Defense Service Medal.
Mr. Frankson was a member of the Herman Kent Post 777 American Legion and AMVETS Post 1996.
Obituary:
http://lindfuneralhome.com/tribute/d...#tribute-start

PRIMARY STAGING DETAILS: 23 Apr 2018
Primary Staging Time: 10:00 A.M.
Wiltsie Community Church
2981 Swede Hill Road
Russell, Pennsylvania - 16345


Ride Captain:

Special Instructions:
Even though this Funeral is a few miles into Pennsylvania, it originated in Jamestown, NY. PAPGR may have members participating.

Flag Line for arrival of family and friends.

Funeral Service at 11:00 AM.
Please arrive on time with a clean 3x5 American Flag or US Air Force flag and dress for the weather.

Please consider helping to Honor the US Air Force Service of Mr. Frankson, and to support his loving family

Flags & Water:
Flags Will NOT Be Provided, Please Bring Your Own.
Large Bike Flags will NOT be needed.
Water WILL NOT be provided, please bring your own.




Submitted By: Don Higgins
Position: SRC, R-1