Honor Mission
Adolph S. Szaras Jr., USAAC VeteranFormer WWII POW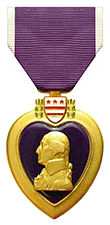 Cheektowaga, New York - 26 Feb 2018

---

ABOUT THE MISSION:

We have been requested to participate in Honoring another WWII Hero. Adolph S. Szaras, Jr. of Cheektowaga passed away on February 22nd at the age of 97.
He served 3 years in the US Army Air Corps from 1942-1945, including over 14 months in the European Theater. His MOS was 611-Aerial Gunner, and he was attached to the 18th Bomb Squadron, 34th Bomb Group, 8th Air Force.
Mr. Szaras was involved in the Air Offensive Europe Campaign. On 30 May 1944 his B-24 was shot down by enemy fire, and he received injuries as a result. Mr. Szaras was captured and endured 11 months as a German POW, including one of the torturous forced "Great Marches." He was finally liberated by Patton's Army, and was Honorably Discharged on 27 October 1945 with the rank of Staff Sergeant. For his Heroic Service to our Nation, Adolph S. Szaras Jr. was awarded the Purple Heart Medal; Army Good Conduct Medal; American Campaign Medal; European-African-Middle Eastern Campaign Medal; Prisoner of War Medal; WW-II Victory Medal.
Obituary:
http://www.smolarekfh.com/obituaries...as/#!/Obituary

PRIMARY STAGING DETAILS: 26 Feb 2018
Primary Staging Time: 08:30 A.M.

Ride Captain:

Special Instructions:
Flag Line for arrival of family.
Prayer Service at the FH at 9:30 AM, followed by Dignified Escort to St. Philip the Apostle Church, 950 Losson Road, Buffalo. Mass of Christian Burial at 10:00 AM, followed by Dignified Escort to St. Stanislaus Cemetery for Burial with Military Honors.
Please arrive with a clean 3x5 American Flag or US Army flag, dress for the weather, and ensure your large flags are properly placed and securely attached.

Mr. Szaras endured challenges and difficulties during his Service to our Nation that most of us cannot relate to. Please consider devoting some time to help Honor him, and to support his loving and proud family.

Flags & Water:
Flags Will NOT Be Provided, Please Bring Your Own.
Large Bike Flags will NOT be needed.
Water WILL NOT be provided, please bring your own.




Submitted By: Don Higgins
Position: SRC, Region 1
gladiator6988@hotmail.com