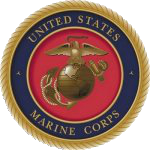 Honor Mission
Bernard J Guerard, Veteran
USMC

Hoosick Falls, New York - 23 Feb 2018

---

ABOUT THE MISSION:

The family of USMC Cpl Bernard J. Guerard has requested the participation of the Patriot Guard Riders at his funeral service.

Bernard J. Guerard proudly served his country as a heavy equipment operator in the Marine Corps during the Vietnam War Era - serving from 1971 to 1978.

PRIMARY STAGING DETAILS: 23 Feb 2018
Primary Staging Time: 9:30 A.M.
Mahar Funeral Home
43 Main St.
Hoosick Falls, New York - 12090

Ride Captain:

Special Instructions:
Patriot Guard Riders to establish flag line in front of funeral home for calling hours lasting from 10:00am to 11:00am. Funeral service will be held in funeral home at 11:00am. Interment will be later at family discretion.

The Patriot Guard Riders will be honored and privileged to be there to render dignity and respect for the life and service of USMC Cpl. BernardJ. Guerard

Flags & Water:
Flags Will NOT Be Provided, Please Bring Your Own.
Large Bike Flags will NOT be needed.
Water WILL NOT be provided, please bring your own.




Submitted By: Bill Schaaf
Position: State Captain