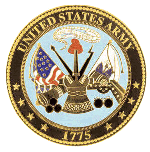 Honor Mission
Leonard E. Cummings Sr., Veteran
USA - WWII

Schenectady, New York - 24 Feb 2018

---

ABOUT THE MISSION:
The family of Mr. Leonard E. Cummings Sr. has requested Patriot Guard Rider participation in his military honors funeral services. Leonard, 95, passed on Sunday, February 18, 2018.
Leonard enlisted in the United States Army on 30 September, 1942 at the age of 20. He was assigned to a field artillery unit, where he served for the duration of the War.
He was later employed by the New York State Office of General Services for many years, and KEM Cleaners in Schenectady. He served as a Deacon in the Friendship Baptist Church for over 50 years.
Portions of the above narrative are contained in Leonard's obituary, viewable on the Bond Funeral Home website at:
http://www.bondfuneralhome.com/book-...d/obituary.php
The Patriot Guard Riders are proud to have the opportunity to stand for and render dignity, honor and respect for the life and service of Mr. Leonard E. Cummings Sr., "Greatest Generation" Hero.

PRIMARY STAGING DETAILS: 24 Feb 2018
Primary Staging Time: 08:30 A.M.

Ride Captain:

Special Instructions:
Staging at the church with flag line for the arrival of family and guests. Visitation hours are 09:00 - 10:00 AM, followed by a celebration of Leonard's life. Interment with military honors will follow at:
Evergreen Memorial Park
2150 Central Avenue
Schenectady, NY 12304
https://goo.gl/maps/L3JXxkrSSEp

Flags & Water:
Flags Will NOT Be Provided, Please Bring Your Own.
Large Bike Flags will NOT be needed.
Water WILL NOT be provided, please bring your own.




Submitted By: Ray Sestak
Position: Ride Captain