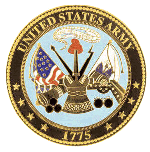 Honor Mission
Robert " Butch" Fitzsimmons, Veteran
USA - Vietnam
Northport, New York - 31 Jan 2018

---

ABOUT THE MISSION:
We have been requested by Robert's niece to stand for her uncle Robert " Butch" Fitzsimmons, US Army Vietnam veteran. He served as an interrogator and interpreter knowing Vietnamese language and received the Vietnam Service Medal, National Defense Medal and Sharpshooter badge.

PRIMARY STAGING DETAILS: 31 Jan 2018
Primary Staging Time: 1:30 P.M.
Nolan, Taylor & Howe Funeral Home
5 Laurel Ave.
Northport, New York -

Ride Captain:

Special Instructions:
This is a flag line honor only for today. Due to weather we will stand inside. Please bring
your flags and stand for any portion of this honor that you can.

Flags & Water:
Flags Will NOT Be Provided, Please Bring Your Own.
Large Bike Flags will NOT be needed.
Water WILL NOT be provided, please bring your own.
Submitted by:
Pete Jepson
SRC Region 9
Patriot Guard Riders of NY
631-922-6330
doublejli@optonline.net