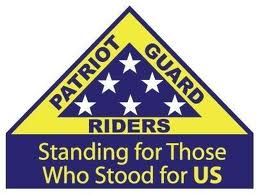 HOTH Mission
Twin Tiers Honor Flight Sendoff

Binghamton, New York - 11 Nov 2017

---

ABOUT THE MISSION:
Twin Tiers Honor Flight is sponsoring a 2 day bus trip to Washington DC with 23 of our Senior Veterans. We have 1 WWII veteran, 4 Korean War Veterans and 17 Vietnam War Veterans. Our veterans will go on a trip of a lifetime visiting the monuments and memorials their generation earned in battle. They will also visit Arlington National Cemetery and see the Changing Of The Guard.

PRIMARY STAGING DETAILS: 11 Nov 2017
Primary Staging Time: 05:30 A.M.
American Legion Post 1645
177 Robinson Street
Binghamton, New York - 13904

Ride Captain:

Special Instructions:
Breakfast starts at 6 am, all are invited. Sendoff Ceremony starts at 6:30 am with proclamations being read from Broome County Executive Jason Garner and in attendance will be State Senator Fred Ashkar reading his proclamation. We will stand a flag line during the ceremony and lead everyone in the Pledge of Allegiance. We will then move outside to stand our flag line as they load the bus and say farewell to all our Veterans. Because of the time of year we will not be doing an escort to the state line as we have done in the past. Shortly afterwards we will be moving to the Ithaca area to attend the Veteran's Day Ceremony in DeWitt Park, watch for posting on that event to come shortly.

Flags & Water:
Flags Will NOT Be Provided, Please Bring Your Own.
Large Bike Flags will NOT be needed.
Water WILL NOT be provided, please bring your own.




Submitted By: Kent Tryon
Position: Ride Captain