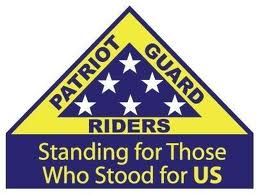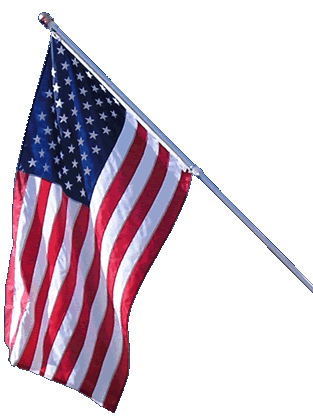 ***STAND DOWN***
PGR participation in this
event has been cancelled.

Please see Honor Mission
posting for same date/times.
HOTH Mission
62nd Annual Albany Veterans Day Parade

Albany, New York - 11 Nov 2017

---

ABOUT THE MISSION:
Once again, Albany Veterans Day organizers have requested that the Patriot Guard Riders participate in the City of Albany's Annual Veterans Day Parade. This year's Parade will be held on Saturday, November 11, 2017, in downtown Albany, NY. Parade will step off at 11:00am and will proceed down Central Ave to Washington Ave to the reviewing stand on the steps of the NYS Education Building.

One word - FLAGS !! - This is a great opportunity to fly the Flag. A motorcycle parade with flags flying is a sight to behold. Now the parade is walk speed so if you can, attach your flag to your bike that can withstand the rigors of walk speed then please do so - heavy duty zip ties will work wonders in attaching poles to your bikes - so give this some consideration. Any flag size will do - the bigger the better - 3' x 5' is the usual flag size we fly.

While in parade formation, don't be shy about making "a little noise" - we ride motorcycles - let the people see and HEAR us. As usual, when we get to the reviewing stand we will salute the Grand Marshall and let the reviewing stand "hear and feel the thunder".

The Co-Grand Marshalls for this year's parade are Jack Clancy and Jimmy Brown, the Co-Founders of the Tri-County Council of Vietnam Era Veterans. The organization is celebrating their 35th anniversary this year.

PRIMARY STAGING DETAILS: 11 Nov 2017
Primary Staging Time: 10:15 A.M.
Intersection of
Central and Partridge Ave.
Albany, New York - 12206

Ride Captain:

Special Instructions:
Staging area - The rally point for this event is our usual staging area at Central and Partridge Ave's.

While Central Ave is open until about 10:30am, early arrivals will park on the North side of Central, West of Partridge, near Security Supply, out of the way of any traffic. Once Central Ave is closed PGR will take up our spot - two abreast on the yellow center line of Central Ave beginning just West of Partridge Ave.

KSU for parade is 11:00 – we'll probably start to move 11:30am – 11:45am.

Patriot Guard Riders will be the last organization in the Parade – saving the best for last.

Flags & Water:
Flags Will NOT Be Provided, Please Bring Your Own.
If you have large bike flags, please bring them.
Water WILL NOT be provided, please bring your own.




Submitted By: Ray Sestak
Position: Assistant State Captain