Memorial Mission
PFC
Garfield M. Langhorn
US Army, MOH, KIA - Vietnam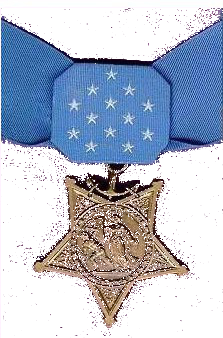 Riverhead, New York - 20 Oct 2017

---

ABOUT THE MISSION:
The Patriot Guard Riders have been invited to participate in a Memorial Ceremony in honor of PFC Garfield M. Langhorn.

Garfield McConnell Langhorn (September 10, 1948 – January 15, 1969) was a United States Army soldier and a recipient of America's highest military decoration—the Medal of Honor—for his actions in the Vietnam War.

Born on September 10, 1948, in Cumberland, Virginia, Langhorn was living in Brooklyn, New York, when he joined the U.S. Army. He served in Vietnam as a private first class and radio operator with Troop C, 7th Squadron (Airmobile), 17th Cavalry Regiment, 1st Aviation Brigade. On January 15, 1969, Langhorn's unit attempted to rescue the crew of a downed American helicopter near Plei Djereng in Pleiku Province, South Vietnam. After finding the crash site and the bodies of the dead crewmen, the unit turned back, only to be attacked by entrenched North Vietnamese forces. During the battle, Langhorn threw himself on an enemy hand grenade that had been thrown near several wounded soldiers. He was killed in the ensuing explosion, but succeeded in protecting the lives of his fellow soldiers.

Langhorn, aged 20 years at his death, was buried at Riverhead Cemetery in Riverhead, New York.

On September 27, 2010, the Riverhead, New York post office building was named the Private First Class Garfield M. Langhorn Post Office Building by the 111th United States Congress. (Source: Wikipedia)

PRIMARY STAGING DETAILS: 20 Oct 2017
Primary Staging Time: 08:00 A.M.
Pulaski Street Elementary School
Pulaski Street,
Riverhead, New York - 11901

Ride Captain:

Special Instructions:
Children write essays about the meaning of PFC Langhorn's heroism. This is an uplifting ceremony for all. Starts at 8:30am. Use front entrance of the school.

Flags & Water:
Flags Will NOT Be Provided, Please Bring Your Own.
Large Bike Flags will NOT be needed.
Water WILL NOT be provided, please bring your own.




Submitted By: Pete Jepson
Position: SRC, Regions 8 and 9