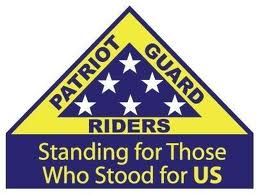 HOTH Mission
HOTH ROC Warehouse Furniture Pickup
Rochester, New York - 12 Aug 2017

---

ABOUT THE MISSION:
This is the HOTH ROC Warehouse second Saturday of the month furniture donation pickup and delivery to our veterans in need.

PRIMARY STAGING DETAILS: 12 Aug 2017
Primary Staging Time: 08:30 A.M.

HOTH ROC Warehouse
460 Buffalo Rd.
East Entrance
BLDG 250 Door TT
Rochester, New York - 14611
Ride Captain:

Steve Ford
captainsteve1230@gmail.com
Special Instructions:

We need able bodied members to help us pick up and deliver furniture donations to veterans. We really are in NEED of help to complete this IMPORTANT mission.

We understand that another HOTH mission is taking place on the same date at the Greece American Legion, Annual Warrior Benefit Concert, that will benefit PGRNY HOTH. You will still be able to attend the concert, however not the escort portion.

Please RSVP Steve Ford if you are able to help us with this pickup.
captainsteve1230@gmail.com
Flags & Water:

Flags Will Not Be Needed
Large Bike Flags will NOT be needed.
Water WILL NOT be provided, please bring your own.

Submitted By: Ray Sestak
Position: Assistant State Captain