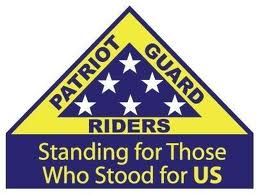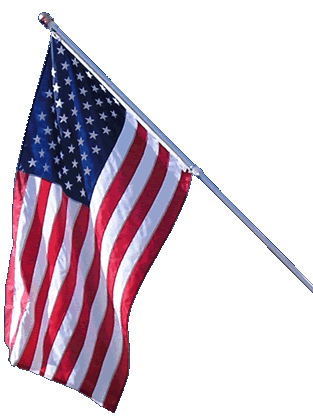 Special Mission
Blue Star Service Flag Commemoration
Waterloo, New York - 19 Mar 2017

---

ABOUT THE MISSION:
Riders,

We have been requested to attend a Blue Star Service Flag Commemoration ceremony. Various Blue Star Mother Chapters are expected to attend. It will not be a Church service, but a military-themed event
.
Our mission, if needed, is to aid any of the disabled Veteran, or guests from the bus into the Church. Operative word here is "if needed". Then we will line the wall of the church and render honors during the presentation of the Colors and Pledge of Allegiance.

The program is expected to be approx 1 hour where you can sit down and enjoy the program or take a break outside. We will then regroup for Retiring the Colors followed by the possibility of helping the Veterans back onto the bus.

This, from the event organizers:

Details:
We are celebrating the discovery of a 1920 Blue Star Service Flag with 33 stars on it that was hung in our congregation during WWI. The flag went missing and was recently recovered by Waterloo Library and Historical Society.

As 2017 is the 200th anniversary of the First Presbyterian Church of Waterloo. We have set aside March 19th to remember this special event. We will commemorate the flag and honor all veterans and families of veterans in attendance. We expect numerous disabled veterans and would like the assistance of the Patriot Guards to help the DAV enter and exit the building

PRIMARY STAGING DETAILS: 19 Mar 2017
Primary Staging Time: 1:15 P.M.

First Presbyterian Church.
42 E Main St
Waterloo, New York - 13165
Ride Captain:

Dan Ritz
dritz003@rochester.rr.com
Special Instructions:

Staging at 1:15 for 2:00 PM event.