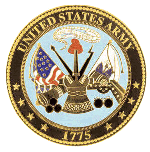 ***Updated 03/01/2017 - 18:35 Hrs***
Mission is updated to modify Primary Staging Time
See Updated Information in RED below
Honor Mission
MSG Eugene A. Brunelle, Veteran
USA / USAR (Ret.) - WWII
MULTI-CITY, New York - 04 Mar 2017

---

ABOUT THE MISSION:
The Patriot Guard Riders have learned of the sad news of the passing of one of our cherished WWII veterans - MSgt. Eugene A. Brunelle. The family has requested the participation of the Patriot Guard Riders in Gene's military honors funeral. The PGR will be there, standing tall in the flag line to honor another of our "Greatest Generation" heroes who has passed on.

NARRATIVE:
Eugene A Brunelle was already the "Old Man" in his unit when he answered his country's call to service in WWII. In 1943 at age 30 he was assigned to the US Army's Corps of Engineers. Gene landed on the Normandy beaches, D-Day +2, to a horrific sight of destruction and carnage that Gene remembered to his dying day. As a Tech 4, Gene was placed in charge of motor pools and was also a heavy equipment operator. The Engineers were responsible for clearing combat destruction as well as rebuilding the roads, bridges and countrysides of France, Belgium and Germany.

Gene did his job so well the US Army said they weren't through with him yet - so off to occupied Japan he went to perform the same reconstruction duties there. Anyone who knew Gene came away with the knowledge/feeling that this was a very kind and gentle man. These qualities served Gene well and possibly saved his life. While in Japan, Gene befriended and helped many of the poor, dispossessed Japanese. One such Japanese was a young boy who Gene regularly furnished with all sorts of extra GI goodies that allowed this young man and his family to barely eek out an existence. One day while Gene was attempting to open the door to his warehouse, this young boy knew that some of the locals had booby-trapped the door. The boy hurled himself at Gene, knocking him to the ground as the resulting explosion wounded both of them with shrapnel. With this young man's heroic action - Gene lived another 71 years on this earth.

Like most soldiers after WII, Gene was married and came home to raise a family. Gene later joined the US Army Reserves and retired as a highly decorated Master Sergeant after 26 1/2 years of service in his beloved Corps of Engineers. Gene was employed by General Electric as a Machinist in the Small Motor Division - a position he retired from after 34 1/2 years of employment.

Gene was a life member of the VFW Post 1895 and the GE 1/4 Century Club. At the age approaching 100 Gene was able to join his Band Of Brothers as they went down to Washington D.C. on the Leatherstocking Honor Flight. The PGR was honored to have a Special Mission call for Gene's 100th birthday - a day those who were there will never forget.

The Patriot Guard Riders will be there to render Honor, Dignity and Respect for his service to his country and for the long, memorable life of Eugene A. Brunelle.

Bill Schaaf
Patriot Guard Riders NY - State Captain
Veteran Recovery Program - NY State Coordinator
PGR NY Board of Directors - President
pgrnysc@gmail.com
billschaaf@aol.com
518-542-0608

PRIMARY STAGING DETAILS: 04 Mar 2017
Primary Staging Time: 08:45 A.M.

DeMarco Stone Funeral Home
1605 Helderberg Ave.
Rotterdam, New York - 12306
Ride Captain:

Ray Sestak
rayspgrny@gmail.com
Special Instructions:

0915 hrs - Begin to stage flag line for arrival of family and friends.
1000 hrs to 1200 hrs - Stand flag line for calling hours.
1230 hrs - approx. Flag line for dignified transfer then escort to church.
---

STAGING #2 DETAILS: 04 Mar, 2017


Staging #2 Time: 12:30 P.M.

First Reformed Church of Schenectady
8 North Church St
Schenectady, New York - 12306
Ride Captain:

Ray Sestak
rayspgrny@gmail.com
Special Instructions:

Upon arrival of escort, establish flag line for dignified transfer.
1300 hrs (1:00pm) - Funeral services begin.
1400 hrs (2:00pm) - approx - Flag line for dignified transfer from church then return escort to funeral home.

Upon arrival back at funeral home establish flag line for dignified transfer. There will be a burial some time this Spring at Woestina Cemetery, Rotterdam Junction.