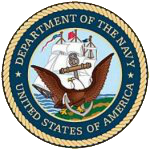 Honor - Thomas R. Griffin, Veteran
USN - Korean War Era
Cheektowaga, New York
20 Jan 2017
=============================================

About the Mission:
We have been requested by the family of US Navy Veteran Thomas R. Griffin to stand in Honor of his Service to our Nation during the Korean War. In addition to his Naval Service, Mr. Griffin is a Gold Star Grandfather. His grandson - US Army PFC Travis Krege - served with the 25th Infantry Division in Iraq, and was Killed in Action by a roadside bomb on 6 December 2006. Travis' parents - Sandy & Michael Krege - are PGR members, and they specifically requested our presence for her Dad's Memorial Service.

Mission Narrative:

Obituary: http://www.amigone.com/obituary/Thom...ter-NY/1693051

Thomas R. Griffin entered the US Navy on 22 January 1952. He served 4 years active duty, including over 3 years in Sea Service aboard the USS Bergall (SS-320), a Balao-Class Submarine. His Naval Rating was IC2 (Interior Communications Electrician 2nd Class (Petty Officer 2.) IC2 Griffin was Honorably Discharged on 6 January 1956, and was awarded: US Navy Good Conduct Medal, National Defense Service Medal, and the Navy Occupation Service Medal (Europe.)

Primary Staging Details: 20 Jan 2017

Primary Staging Time:
10:00 A.M.
Cheektowaga Baptist Church
670 Dick Road
Cheektowaga, New York - 14225
Map URL:
http://mapq.st/2iEHPgy

Ride Captain:


Special Instructions:

Memorial service at 11:00 AM.
No escort, no cemetery service.