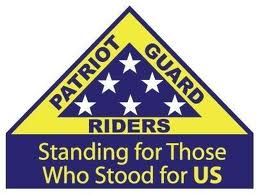 Patriot Guard Riders have been requested to assist Saratoga National Cemetery personnel in the removal of all the Wreath Across America wreaths.

WHEN / WHERE:
Friday, January 20th
Saratoga National Cemetery
200 Duell Rd, Schuylerville, NY
8:45am - Stage at the visitor Center for instructions.
9:00am - Wreath pickup begins.

Please consider bringing with you a pole of some kind - 5' to 6' - facilitates the removal of the wreaths in bulk.

7400 Wreaths need to be removed so please consider participating on this day. We are openly encouraging other groups, individuals to come and help this day - so spread the word.

A good turnout means quick work - a breakfast/lunch at Bubbles in Mechanicville awaits.

Thanks all.
Bill Schaaf
Patriot Guard Riders - State Captain
VRP - State Coordinator
V.P. PGRNY Board of Directors
billschaaf@aol.com
518-542-0608