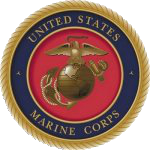 Riders:

Brother PGR Member, Reggie Houghwot has invited the Patriot Guard Riders to honor his father, Russell M. Houghwot with a flag line. Russell M. Houghwot, 77 yrs old, of Old State Road, Sugar Grove, died Friday (July 13, 2012) at the Blair Hospice House in Warren. He was a U.S. Marine veteran serving from 1952-1955.

When:
Wednesday July 18th 2012

Where:
Peterson Funeral Home
12 N Pearl St.
Frewsburg, NY 14738

Time:
Briefing at 10:45am
Flag Line from 11:00am - 1:00pm

RC:
Bob Servis
rhservis@hotmail.com 

The VVA will then take over for the 1pm funeral.  At 1pm all interested PGR will then ride to Irving NY to assist American Legion Riders and fellow PGR with escort of The Traveling Wall to the American Legion Post 880 in Eden NY.

Please bring clean 3ft by 5ft American Flag along with rain gear. We ride rain or sun.
Bob Servis
Ride Captain
Region 1
Patriot Guard Riders of NY
rhservis@hotmail.com
716-499-2545