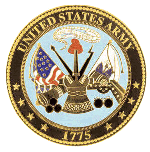 We have been asked to stand for Harry F. Stanbro, a US Army, Korean War Veteran. This is a short notice mission, as he will be laid to rest Monday morning, 7/9. Please try to make this mission to honor Harrry for his service to our country, and escort him to his final resting place.


Staging at the Rinker Funeral Home, 9 Bull St. Cuba NY @ 10:00 am for a flag line.

Following the prayer service at the F.H. we will escort to the Black Creek Cemetery, Rt.305 in Black Creek, NY. Escort will be approximately 5 miles.
Grave side service with flag line.


Please arrive on time with a clean 3x5 flag.

RC Ken Lyons


Thank you for all you do to honor our heroes,

Bill Brainard