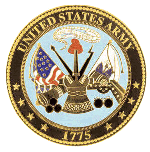 Riders, we have once again been invited to participate in the services
and burial of an unclaimed Veteran, by the Queens Co. American Legion.
Not much is known about this veteran other than he served in the Army
during the 60s, and that he passed in Feb of this year. We will hold
services in Glendale Queens followed by a Motorcycle escort to
Calverton Natl Cemetery. If any member can not make it to Glendale,
please meet us at Calverton's main entrance, with an expected arrival
time of 11:15 am.

WHERE:

George Werst Funeral Home
71-41 Cooper Avenue
Glendale, NY 11385
(718) 821-8777

WHEN:   9:15 am.

--
STAGING:   Waldbaums' parking lot Hicksville NY

KSU:       8:15 am


R/C will be myself. Lets show respect for this mans service, and

appreciation to the American Legion for ensuring this veteran is not
going to Potters field


Frank Byrnes
Region 8 Ride Captain
516 241 6323 Cell
631 427 9526 Home
frankbyrnes6@gmail.com