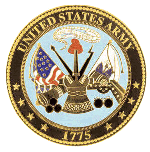 Maj. Voelke is returning home tomorrow.  The hearse will be leaving Dover, Delaware at approx 8:00am and will be Police escorted all the way to the Smith-Seaman-Quackenbush Funeral Home in Monroe, NY.
The family would like to see the PGR escort Maj Voelke on the final leg into Monroe and the funeral home.
WHERE STAGE:
Monroe Woodbury High School - parking lot near athletic fields.
This lot is almost at the intersection of Rt-32 and Nininger Rd (CR-64) - Just off the Woodbury Rt-17 exit.
The escort will be traveling up from New Jersey - taking the Palisades to Rt-6 then West over Bear Mountain.
The escort will then exit right onto Rt-32 near Woodbury Centre - cross over Rt-17 then make left turn onto Nininger Rd -
PGR will be ready to lead escort as the escort makes the left onto Nininger Rd (CR-64)
WHEN:
Tuesday, July 3rd
10:30am - Stage at the school parking lot and be prepared to join the escort sometime between 11:00am and 11:15am.
Let's do what we can to bring Maj. Voelke home.  Family will be present at the funeral home.
For LRC Bill LoMeli
845-492-1023
Bill Schaaf
Patriot Guard Riders - Asst. State Captain