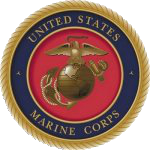 The Patriot Guard Riders have been requested by James "Timmy" Williams Jr. to participate in the military honors funeral for his father, James T. Williams, 80.

WHERE:
American Legion Old Saratoga Post
Clancy St, Schuylerville, NY

Saratoga National Cemetery

WHEN:
Thursday, July 5.
Stage at AL Post no later than 12:15pm for KSU at 12:30pm.

1:00pm Interment at Saratoga National Cemetery.

MISSION NARRATIVE
Sgt. James Timothy Williams faithfully and proudly served his country in the United States Marine Corps for 6 years – a number of those in the Korean War. His son "Timmy" is one of us and would be honored to have the PGR present at his fathers services.


It will be our honor and privilege to be there to show Dignity, Honor and Respect for the life and service of this Korean War veteran. Lets show up in full force. The Schuylerville American Legion has done a lot for the PGR including putting out some really great food.