PGRNY is an all volunteer 501c3 organization. Donations support our mission of honoring the fallen and Veterans and are tax deductible.
Checks payable to Patriot Guard Riders of NY may be sent to:
P.O. Box 107
Williamson, NY 14589
Or you may donate by credit card or Paypal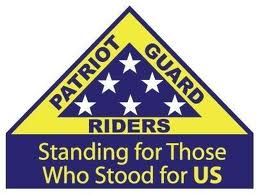 Our Help on the Homefront (HOTH) program is a volunteer outreach group providing support to veterans, families of deployed service members, and Gold Star families.
100% of funds designated for the HOTH program is used directly for our heroes and their families. To designate a donation specifically for the HOTH fund, please click on the button below.